Aftertaste Liukeng - Zhuangyuan Cake
---
The food of a place, from a cultural point of view, is not just as simple as "eating". From traditional labor to food innovation, it is the crystallization of the wisdom of generations. Every food can evoke a strong sense of homesickness in tourists. , this is the original intention of the people who make delicious food.
​​
Dong Hongjun has been working in Xiamen before, and his ancestral handmade cake making skills are useless. At the beginning of this year, Dong Hongjun returned to the ancient village. Seeing the growing prosperity of rural tourism in his hometown, he had the idea of opening a tourist shop in the village. By renovating and renovating the old house, he opened the "Reminiscence Liukeng" tourist shop. The main product is "Zhuangyuan Cake", and sells Liukeng specialty products such as dried bamboo shoots, moldy tofu cakes, fermented bean curd, moldy fish, and chili sauce.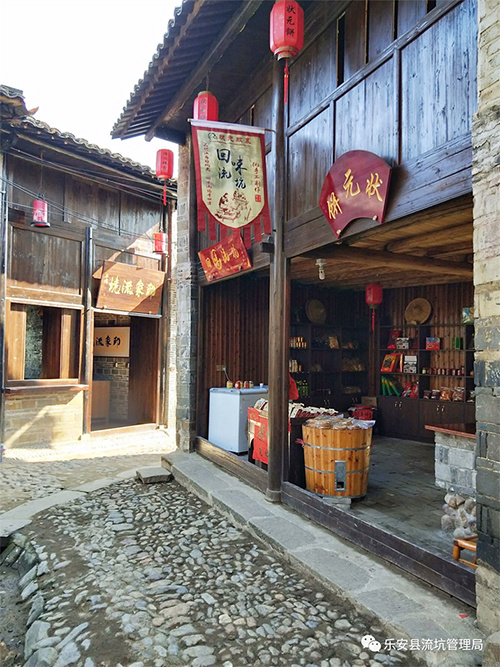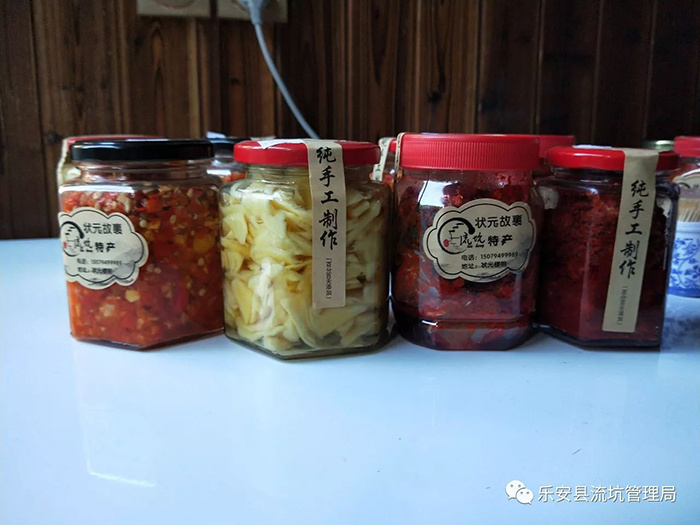 "Liukeng Zhuangyuan Cake", also known as "Liukeng Shaobing", originated from Dong Deyuan, a scholar of the Song Dynasty in Liukeng. Dong Deyuan's family was poor, and his life depended on his wife's imitation linen. One day, Deyuan went to Beijing to take the test, and his wife made biscuits as the staple food on the road, which was not easy to spoil. Dong Deyuan was grateful for his wife's affection and lived up to the public's expectations. During the palace examination, Song Gaozong hand-picked as the champion, and the post-officer was appointed to the political affairs (prime minister).
As a result, Liukeng students will carry "Liukeng biscuits" when they go to the examination, which is a good sign, and this custom has been passed down to this day. Because of Dong Deyuan's story, the common people call it "Zhuangyuan Cake".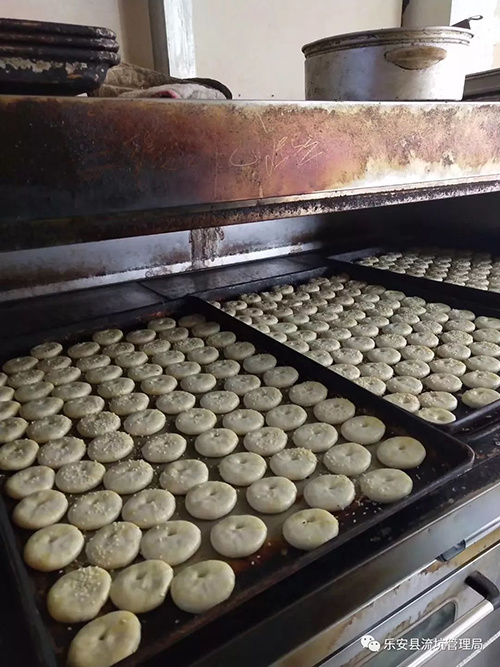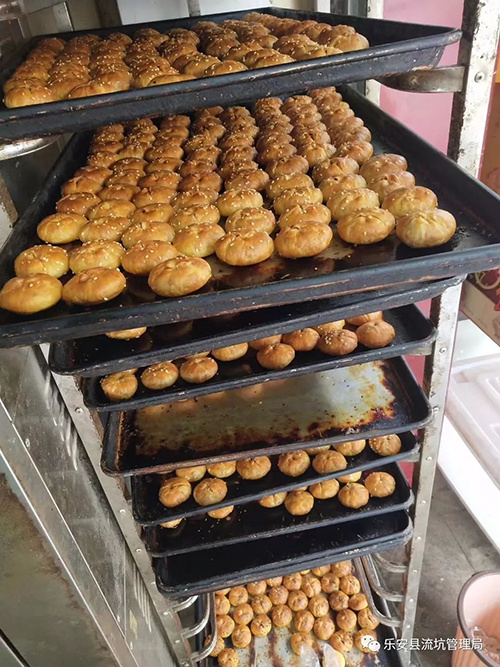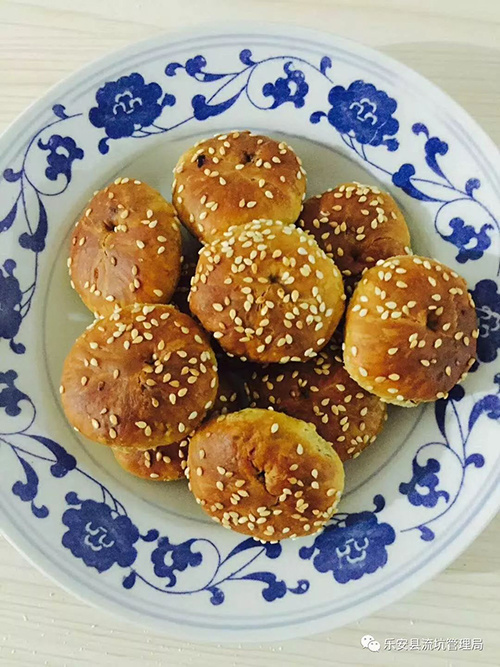 The production method of Zhuangyuan Cake requires more than 10 processes such as instant noodles, kneading noodles, kneading crisps, picking blanks, making skins, stuffing, closing, rolling, brushing, spreading sesame seeds, and baking. There are Dong's words as proof: "Thin like the autumn moon, the shape is like the full moon, the beads are scattered and the jade is broken, and the entrance is endless."