Big Bindi Building Group
---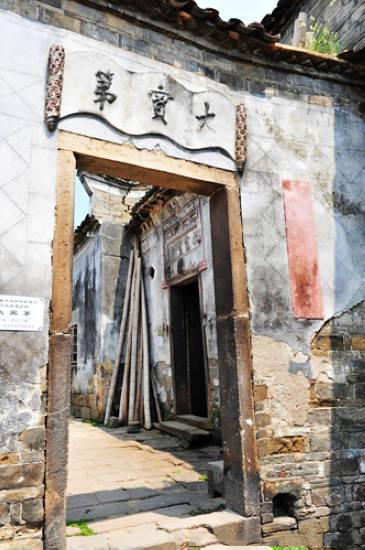 "Da Bindi" is located on the south side of the west end of the middle lane. It is a large and well-organized Qing Dynasty architectural group, covering an area of nearly 2,000 square meters. "Da Bindi", also known as "Village within the Village", formerly known as "Jinsha Money", was the residence of Liukeng merchants in the Qing Dynasty.
The walls of the houses in the "Da Bindi" building group are connected, with blue bricks and gray tiles, and rows of beacon walls, which are classic and spectacular. Eaves, wall heads, door lintels, window rails, etc. have carvings, piles of sculptures, and ink-painted ink books; in the halls, beams, partitions, window lattices, altars, and furniture are decorated with carvings, and painted with gold and plaques. The combination of each other makes the building magnificent. The courtyards and doorways are all paved with granite strips, which are interconnected and the environment is elegant and clean.
Liukeng covers an area of 3.61 square kilometers, surrounded by green mountains and surrounded by rivers on three sides. It was built during the Southern Tang Dynasty of the Five Dynasties (937-943 AD).
---
Copyright©2022Lean Liukeng administration
online service
WhatsAPP