Liukeng intangible cultural heritage
---
Liukeng Intangible Cultural Heritage - Xiangshe Legacy Music
Main Content
In May 2008, Le'an "Xiangshe Legacy Music" was included in the second batch of provincial intangible cultural heritage list in Jiangxi Province. Liukeng Village is located in the southwest of Le'an County, and "Xiangshe Legacy Music" is mainly composed of silk string music, wind music and percussion music. The performance form and musical style of "Xiangshe Legacy Music" is unique, with a strong color of court music.
Important Value
"Xiangshe Legacy Music" has a well-preserved tune and musical style, and has a unique performance form and content.
Endangered Status
The size of the Liukeng music class has been greatly reduced, some instruments cannot be played, and some pieces of music are about to be lost; the music class is full of old artists, and most of the young people do not want to stay in the village to study, " Xiangshe Legacy" is on the verge of being lost.
Safeguards
Set up a rescue, excavation, inheritance and protection group for "Rural Shelter Music"; conduct special music sorting and recording, musician training, etc.; formulate short, medium and long-term protection work plans; invest special funds to purchase musical instruments and subsidies Happy life.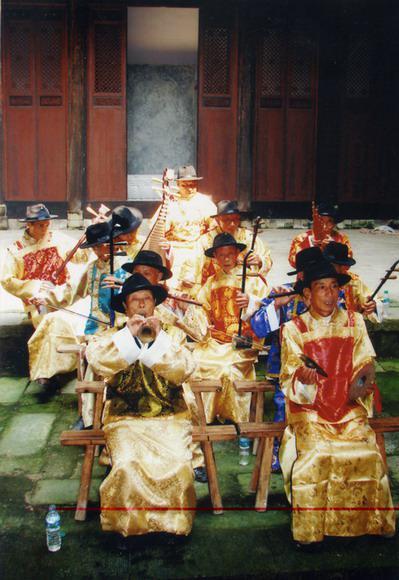 In order to implement the spirit of Premier Li Keqiang's important instructions on accepting complaints about various issues and strengthening supervision over government services, the General Office of the State Council has opened the "National Government Service Complaints and Suggestions" mini-program from September 20 to widely receive complaints from all walks of life about government services. questions and suggestions.
In order to implement the "Guiding Opinions of the National Development and Reform Commission on Improving the Ticket Price Formation Mechanism for State-owned Scenic Spots and Lowering the Ticket Prices of Key State-owned Scenic Spots", the document No. 951 [2018] of the Development and Reform Commission, from September 30, 2018, Liukeng Scenic Spot Tickets The price has been reduced, from the original ticket price of 60 yuan/person to 50 yuan/person.
On August 14th, the Jiangxi Provincial Department of Education officially announced the "Evaluation Results of the First Batch of Research and Practice Education Bases for Primary and Secondary School Students in Jiangxi Province" to name 64 units as the first batch of "Jiangxi Province Primary and Secondary School Students Research and Practice Education Bases", and Liukeng Ancient Village in Le'an was selected. .